You design it, we build it, and you love it. Yep, it is that simple!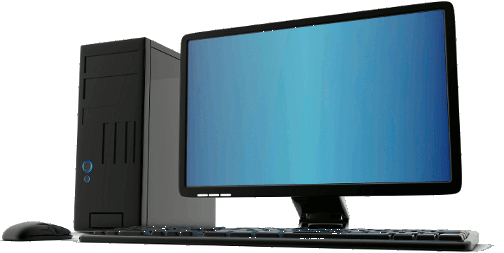 A computer purchase is major, but it does not need to be filled with major anxiety. What is the source of anxiety? Typically, it is "specing" out your new desktop or portable workhorse. This is the process of designing, on paper, your new computer. The problem is, on paper, any computer can look good. Of course, at TheraP.C., we know that there is only one way to ensure that the PC you unpack, is the PC you really wanted. Not convinced? Still a skeptic? Give us a call today! We will build the machine you want to do the things you need. Our process is simple. While we design your PC, here are a few things we take into consideration:
Mobile mogul: You don't punch a time clock, the world is your office and you are always on the go. You need your electronic companion by your side at all times. We will design a machine that fits your mobile lifestyle.
Mr. Productivity: You are an Entrepreneur and need something that works as hard as you do, with just a splash of originality. Let us spec and design a machine that will keep your ideas and your profits flowing with the click of a mouse.
Game time: You need a new weapon in your arsenal for blasting your way though the battlefield of the gaming world without latency issues and video lag. TheraP.C. will have you outgunning your competitors in no time.
Networking guru: You are actually considered a viable competitor to The Internet when you boot up on the morning. If it's networking you want, let us build you your own personal networking solution that will keep you connected for years to come.
Yee of little means: Need a machine that is part play, part business and all affordable? You must be in school. Oh well, no worries; we have an economic solution for you as well. Let us build you a PC that will keeps the good grades rolling in without the cash flying out.
We understand that you may have some reservations about the quality, support and warranty of your custom work of art. Worry not! This is actually where we shine. We love to support the machines we build, because, well, they work so well. Allow the following statements to put your anxiety at bay:
We personally guarantee the quality of every PC we build. We honor warranties, both expressed and implied, for all manufactures supplying parts for your PC.
We are so confident that your PC will provide you with years and years of trouble free operation, we are happy to be on the hook for support and troubleshooting of your newly purchased PC.
We will consult with you, at no charge, to help you make the best selections while working on your machine's specifications.
Contact TheraP.C. today so we can get you on the road to complete and total customer satisfaction. Whether you are just wanting a system to browse the Internet or you are an avid gamer who wants a real power system, we can work with you to design your dream machine.  When we are done, we can install it and get you up and running in no time!