We can help you make the first impression, the best impression.
Of course, you have heard all the hype. Social Media this, Social Media that. Whether or not Social Media is here to stay remains to be seen, but a great website, you will always need. Don't take our word for it. Just ask those poor souls who had grown accustomed to providing a Myspace website page address as their web address. Even Twitter, while once white hot has started to cool a bit. The fact is, a good web presence is a marketing resource that never goes out of style. The thing about Websites is that they work, that is, when they are done correctly, not novelty and gimmicky.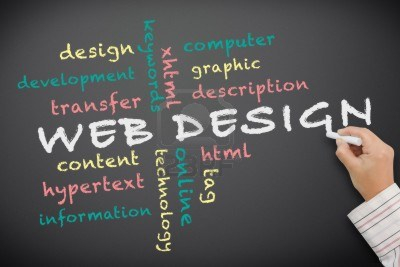 At TheraP.C., we specialize in creating a site that will represent the content of both you and your organization. Content is the substance that you want to convey within the first sixty seconds of meeting someone. Websites are excellent at delivering this in a neat and appealing package. That is the good news. The bad news? When someone visits your Website, they are giving you only a portion of sixty seconds, you have to earn the rest. Don't fret, we can help.
Our approach in a word? Simplicity. We believe that content is rich and represents your company only to the extent that it captures the eye and minds of visitors to your site. We don't want to give the impression that design isn't important because it is. The mistake many make is that they allow design to cannibalize your reader's attention. Remember, we have less than one minute.
Here are the main objectives of a TheraP.C. created Website.
Your Website will either create or extend your personal or professional brand.
Your Website will tell your story, be it personal or professional or both.
Your Website will be evergreen as long as your company is.
You Website will greet your customers or potential customers the same way you would if you could meet each one personally.
We do not design from templates your website will be built to order and represent you or your organization uniquely. If you have an existing website, let us take a look at areas, if any, where your brand can shine through more clearly. If you have an e-commerce site, we can audit the site for potential problems and offer helpful suggestions on improvements in content, graphics and features.
Our content focused approach is what you need to begin building, establishing and enhancing your online brand today.
When you are ready, contact us, we will be glad to help!